Taxi Driver Consortium Program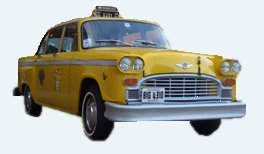 State and Federal regulations are becoming increasingly more stringent andthe cost of managing or of using an outside agency for your drug and alcohol testing program can be very costly. National Safety Compliance, Inc. has the solution with our "Random Drug Testing Package", designed for small businesses (1-5 drivers), or individual taxi drivers.
This Package Includes the Following:
Consortium Drug Testing Policy
Consortium Membership with Company Certificate and driver ID Card
Pre-Employment and all Random Drug and Alcohol Tests
List of Services Result letter for all Laboratory Test Results
Driver Training Materials (California P.U.C. required supervisor training materials are available for an extra fee, click here)
Program Costs $125 per Employee / per Calendar Year(+ Shipping & Handling)
Renewal required each December for the upcoming year.
To Sign Up follow three easy steps:
Step 1 - Choose Sign Up Now
Step 2 - Completely fill out Driver Information Form
Step 3 - Fill out Payment Information Form