Mobile Compliance Solutions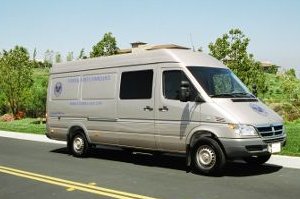 Most "mobile-on-site" testing services use your facilities, compromising privacy and productivity. Our experienced, certified technicians will take care of your testing needs:
In the privacy of our fully self-contained mobile laboratory
Without unnecessary employee downtime and travel liability
National Safety Compliance, Inc. has a full range of on-site services including:
D.O.T. Certified Alcohol testing
D.O.T. Certified Drug testing
CAOHC Certified Hearing tests
Immediate "instant" results / non-reg. drug tests & breath alcohol testing
Medical Doctor for review as necessary
Our mission is to provide on-site medical testing services for employers and support them in their efforts to achieve and maintain a safe and healthy workplace.
Since 1989 National Safety Compliance, Inc. has been providing employers with safety services that help keep companies in compliance with both state and federal regulations. The mobile compliance and medical units are the premier concept of National Safety Compliance, Inc. and are the most technologically advanced units within the industry. These mobile units allow us to bring the services to the client's location, saving time and money.